EDIT - FINAL DESIGN
Hello there!
I'd like to present you my first task as a concept artist here, hope it's done in correct way and please feel free to correct me anytime. 
These are some silhouettes for the Cleaver of St. Felms redesign. The original: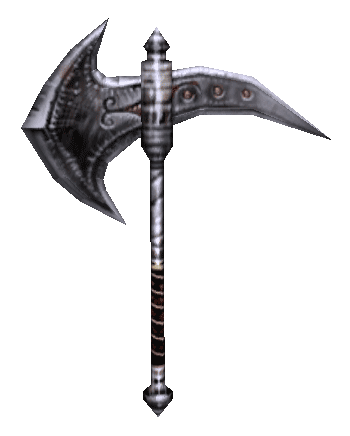 and my silhouettes:
Initially I wanted to stay faithful to the original design but then I just tried to play around with the general cleaver shapes. Please tell me what do you think. 
Baishare