I know I still haven't finished the orcish shield, but Eloth asked me to push this forward a bit. I decided to first do daggers and swords, and then move over to the other ones, just to get a bit of a discussion on silhouettes.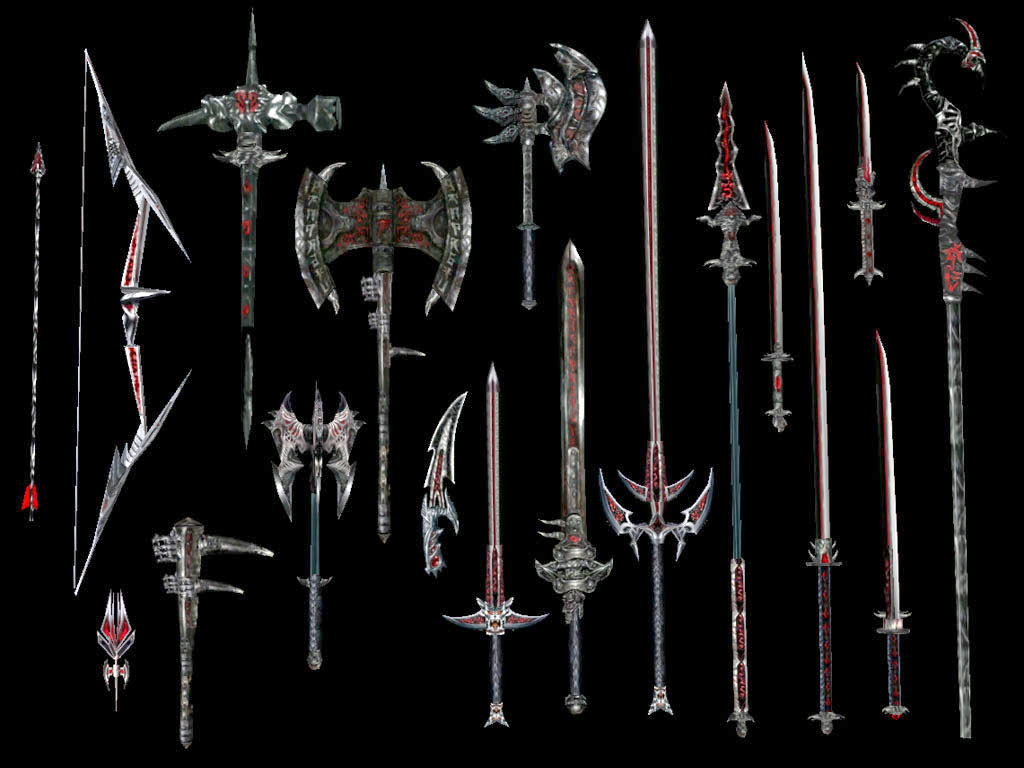 So as you can see they don't look too bad, but they're pretty generic demon weapons. Many of them are actual stock fantasy blades:



(Bethesda actually got sued for that last one).

Naturally, I thought that keeping some of its grit would be nice, but we probably want to go away from generic fantasy direction, as usual. For reference I started looking up weird real weaponry, wasn't disappointed with Indian and African examples.




But, these still don't feel like something I'd like to go for. To understand that, one has to understand what Daedra are according to lore. They're the free spirits of change, undefined, not bound by the laws of physics unlike the nine Divines. They can assume any forms they desire, and reform on a whim. They don't die, their energy is just remolded. So in short, they're alien, from another dimension and chaotic - but they like to represent ideas. They are the everchanging perception of horror, or sometimes beauty, though most of the time both at once. Therefore I'd like to make the Daedric weapons the only set which wouldn't be too realistic. The Skyrim set is not realistic, but due to its crude thick lines it lacks some Daedric elegnace. I'd like crazy, thorny forms that are at the same time organic and flowing, feeling like a skeleton of an alien animal. H.R. Giger aesthetic if you will. Some of the famous Daedric weapons already escape our concepts of weapon categories, like the Daedric Crescent from Battlespire: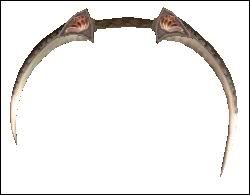 Though the Oblivion set is kept pretty low profile and realistic, and the realm of Oblivion itself in TES IV is about as generic of a hell you can get, it still had some thorny forms I'd like to use:



Anyway, that is a lot of talking and very little actual drawings, let me just mention that another good influence would be some demonic weapons from Dark Souls, which is the exact kind of crazy chaotic demonic design I'd like to pursue.


Silhouettes for daggers:



Silhouettes for 1h swords:



Which one you like and why? Which one disgusts you and why? Personally I like most daggers, but I'm not 100% happy with any of the swords (2 is closest), so I might be putting out more ideas after I get some sleep.
Until then, discuss!