Missing textures in Himmelhost barrow?
Submitted by Geethebluesky on Tue, 02/21/2012 - 16:24
| | |
| --- | --- |
| Project: | Morroblivion |
| Component: | Quests - Bloodmoon |
| Category: | task |
| Priority: | minor |
| Assigned: | Unassigned |
| Status: | fixed |
Description
Hi!
I just swam to Solstheim for fun, out of the blue in the middle of the main quest (I figured I'd try the airship quest). I haven't played Morrowind before so I don't know if I was "supposed" to do this =)
When I enter the Himmelhost Barrow, the ground and pillars show up as purple/pink: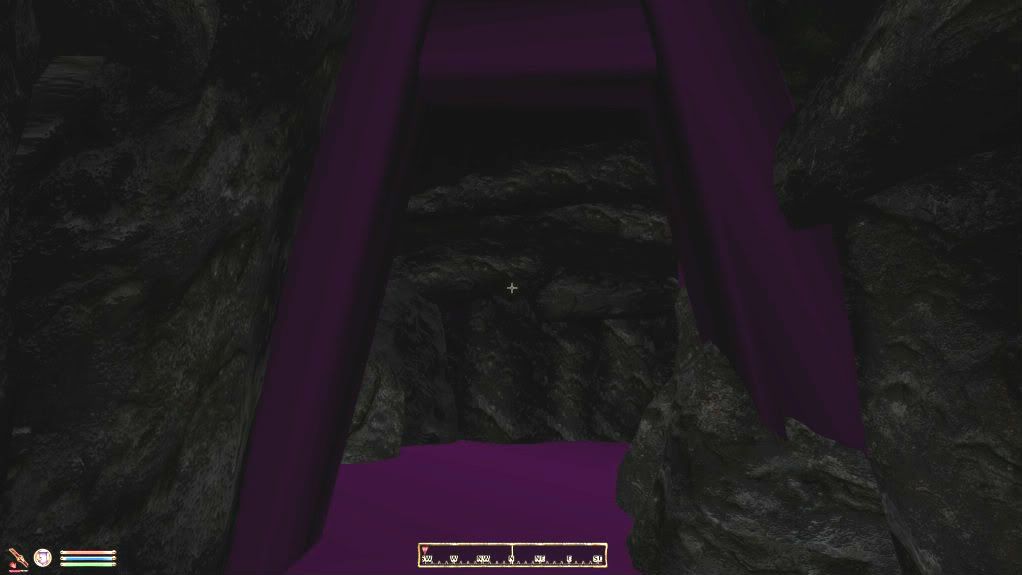 I haven't seen any missing textures in my game before now. I haven't changed anything to the base install of Morroblivion .51 either, except for the Streamline and Darnified UI mods (which is why I'm posting as an issue instead of a request for help!)
Here's the UESP link: http://www.uesp.net/wiki/Bloodmoon:Himmelhost_Barrow
Is there a way to patch these one by one? Would appreciate assistance.
Thanks!