1. During The Skaal Test of Strength, when you finish killing the Dire Frost Atronachs, Aesliip is supposed to talk to you and then die. But what happens in my game is that he dies, his body changes from draugr to human w/ a missing mesh star, and his now disconnected draugr head talks to you from the ground. You can still loot his ring from his corpse and continue the quest, so nothing is really broken, just ugly.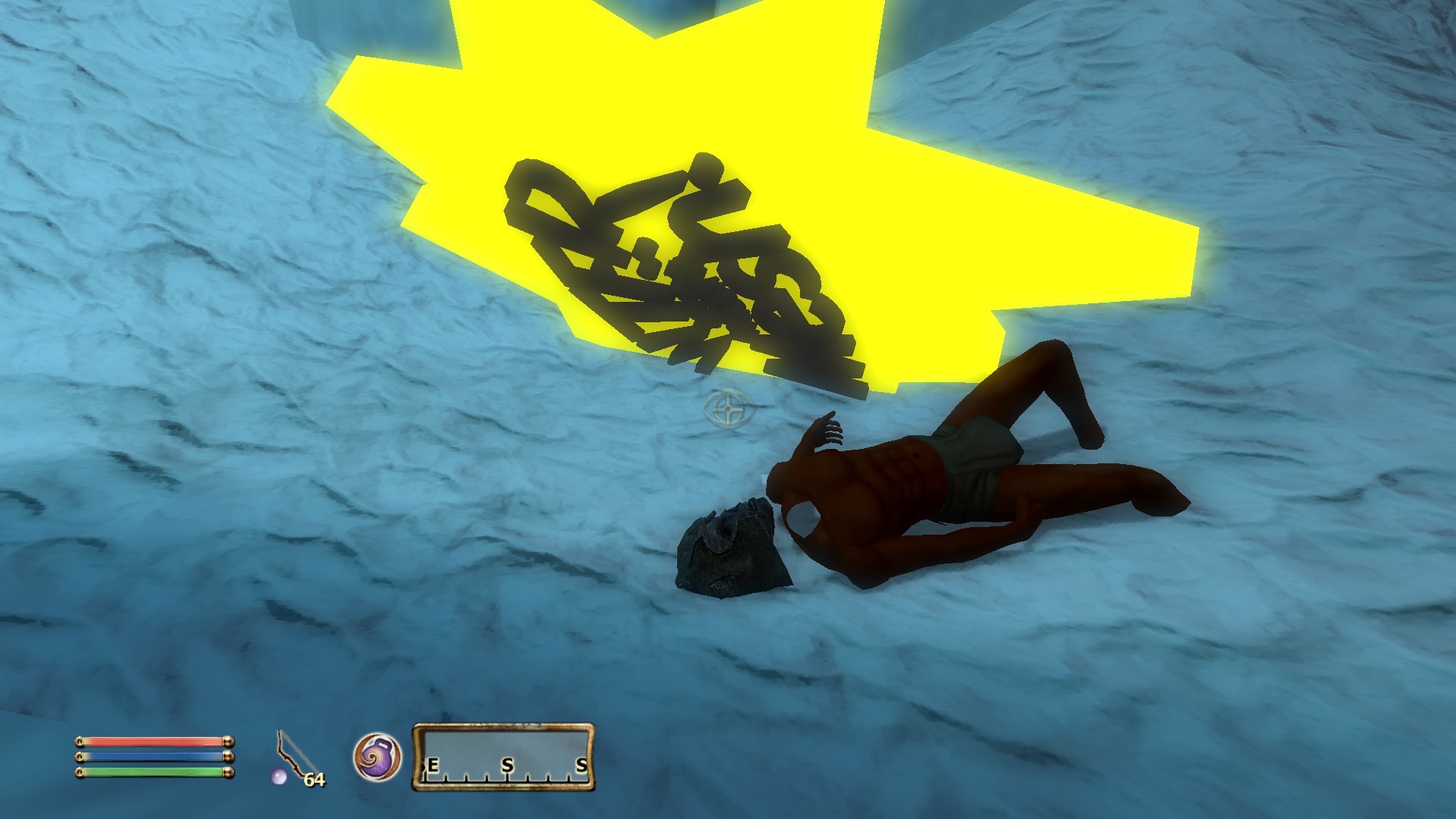 2. During The Ritual of Water, when you have to follow the The Swimmer (a black horker), it can't move to the water on it's own. It just flops around without making any headway. I had to "push" it into the water before it could start swimming. Then on the way, it ran into another horker, and the 2 could not move past each other without my help. 
3. The Good Beast has no texture. It's just monochrome gray. (sorry I didn't think to get a pic). 
4. When Falco Galenus tells you to collect 4 more pieces of raw ebony from Raven Rock, there are only 3 to be found. You have to contribute the last piece from your own inventory or some other source to continue the quest. 

5. After giving the Heart of the Udyrfrykte to Svenja in Thirsk (stage 50), I don't see any way to progress to stage 60. She has no conversation topic to tell you what to do next. 
6. After Thirsk is restored, there are still dead bodies everywhere, and the copy of The House of Troubles on the shelf in your room is still marked as owned.
7. After Thirsk is restored, talking to Bereditte Jastal does not trigger fbmwBMMeadHalla "Bereditte Jastal's Gift" [QUST:0101B6C9]